Cortijo for sale Velez-Rubio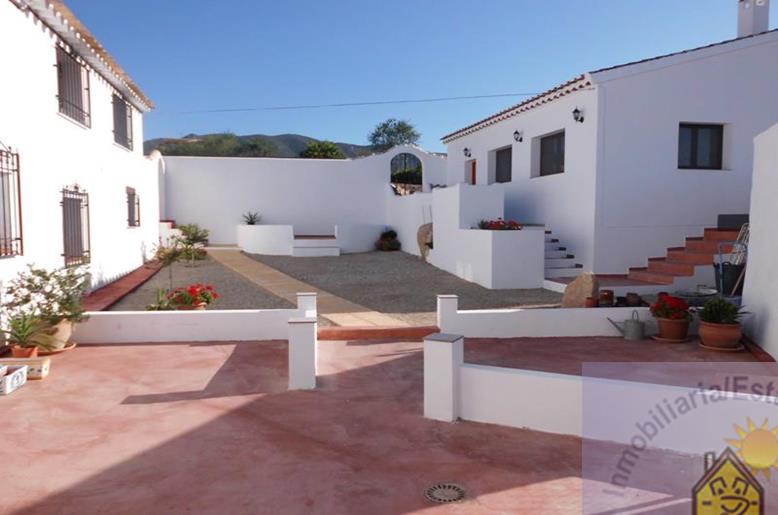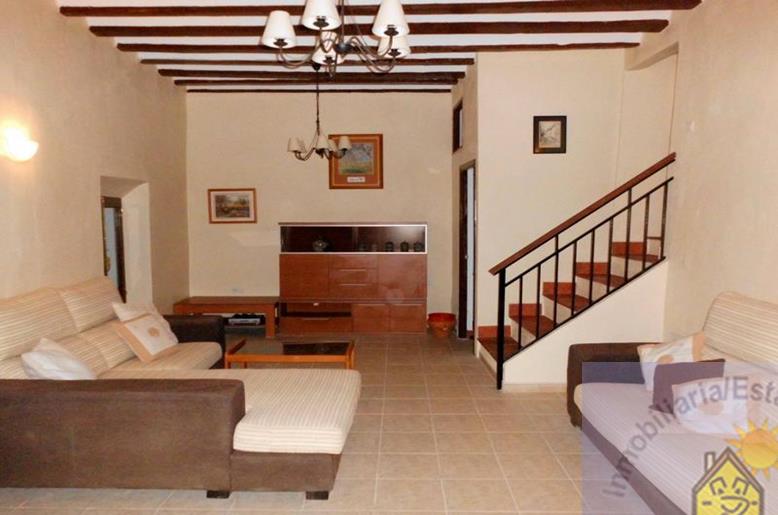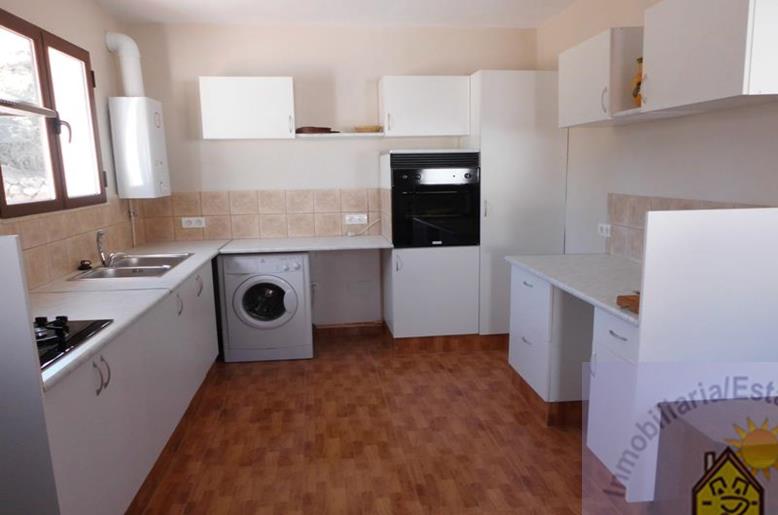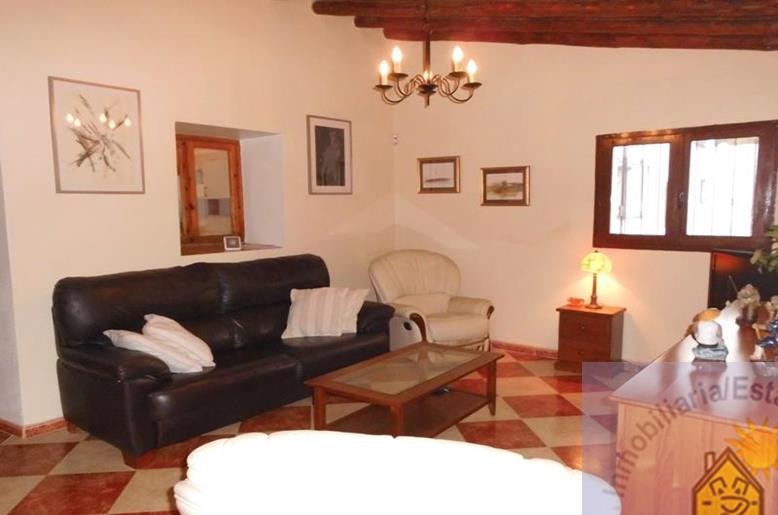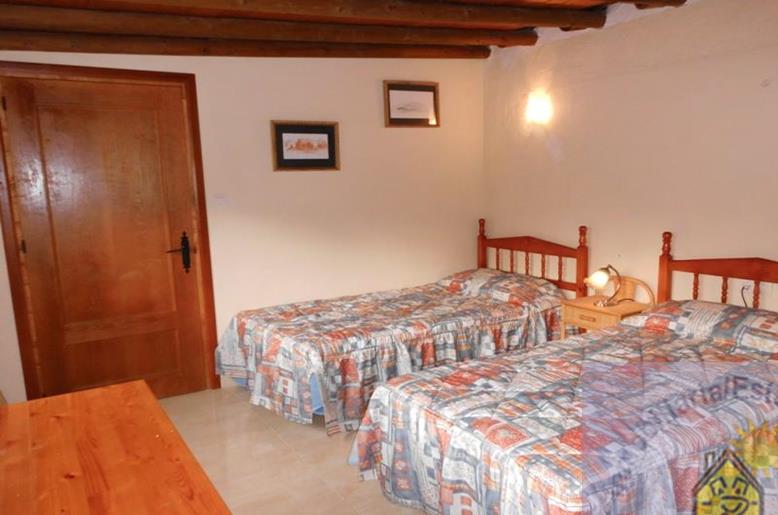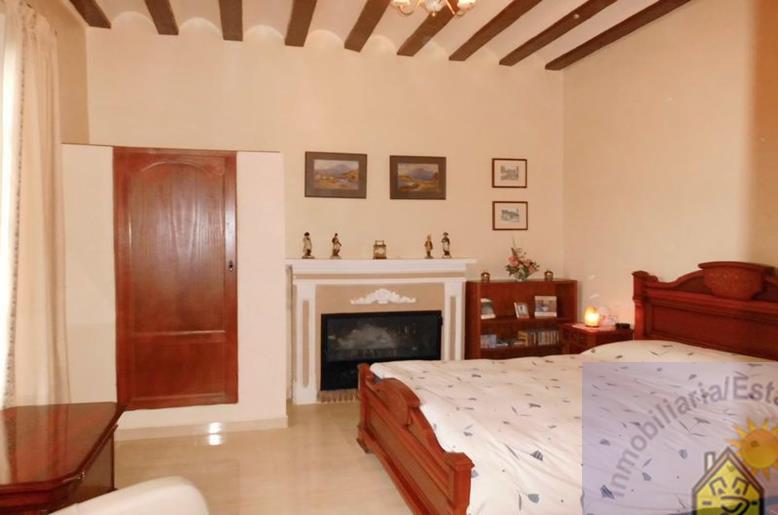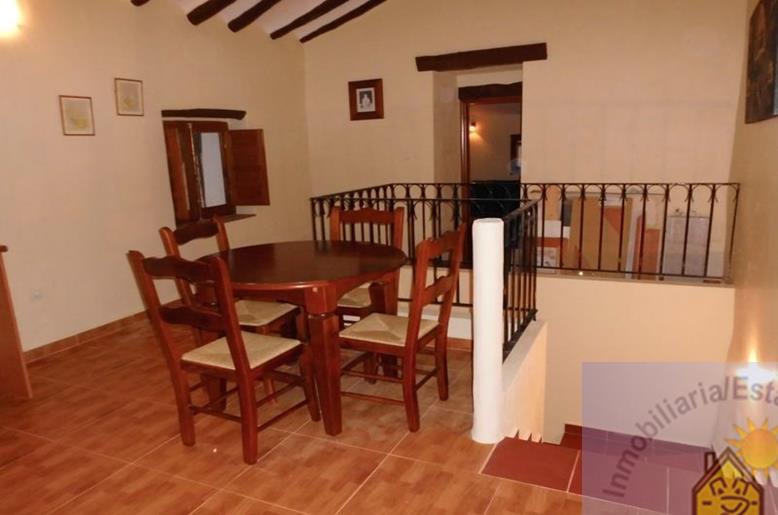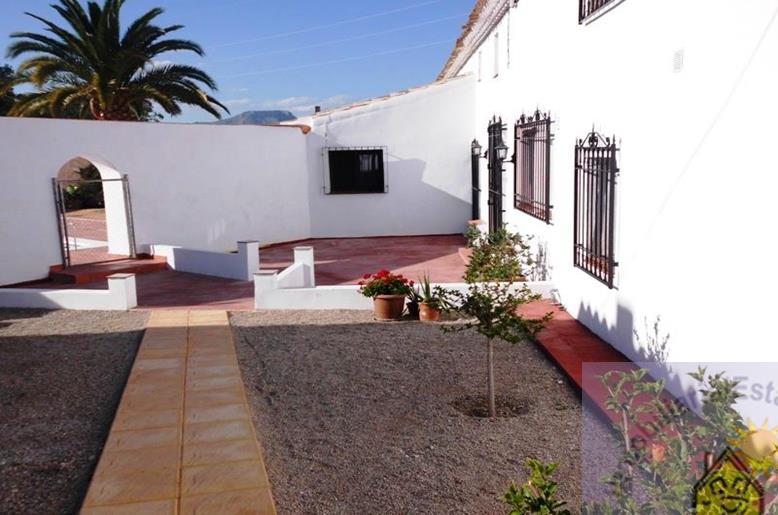 Print
Enquiry
Maps
Enquiry
Add to Favourites
*Further reduced**
**Was 650000 euros - now 529000 euros**

LARGE COUNTRY PERIOD HOUSE
Vélez Rubio, Costa Blanca/Costa Almeria

FOR SALE
LARGE 250 YEAR-OLD CHARACTER BEAMED PROPERTY

Sympathetically converted to
* 6 SPACIOUS HOLIDAY APARTMENTS PLUS
NEW DETACHED BUNGALOW
* 2 OF THE APARTMENTS ARE STILL TO BE RENOVATED
WHICH ARE NOW INCLUDED IN THE REDUCED SALE PRICE
The owners will discuss the conversion with any prospective purchaser.
Possibly a 3-month completion date required.

A HOLIDAY RENTAL BUSINESS READY TO GO
all Licencing and Permissions in place
Total Build 1073 m2 [ approx. 10,400 sq.ft ] 2850 m2 of Land.

Substantial income achievable as a rental business.

Reason for reduction in price: Owners in their 70's require more quality time together in retirement and unfortunately you can't buy time.

An excellent business opportunity
This substantial property offers total tranquility and privacy
with scope for a choice of businesses ideally suited within the tourist industry Family holidays

Naturist holidays
Gay holiday retreat
Wellness holidays/Health retreat
Therapeutic holidays
Corporate sector teambuilding etc.

Depending on requirements, the owners are willing to discuss
any alterations or additives, eg garage converted to mini-gym,
bungalow converted to health suite (sauna room, massage parlour etc).

The apartments are fully furnished and equipped, the cost of which
is included in the sale price. All have individual private access,
private terracing, plus communal terracing and pool.
9-hole Crazy Golf Course and Boules Pitch

This charming 250 year old property (originally 34 rooms) with splendid mountain views within a tranquil environment is steeped in history, full of character with original beamed ceilings, original features and a quirky layout. Less than 10 minutes drive from the bustling market town of Velez Rubio, the property has direct access from the road and is within 5 minutes of the motorway, with easy access to Costa Blanca and Costa Almeria beaches.

Amenities:
Schools, large modern medical centre, banks, shops, supermarkets, numerous bars and restaurants etc. (at non-tourist prices)

Location:
8 minutes from Velez Rubio, 5 minutes to motorway access. Close to the historic town of Velez Blanco and its impressive castle. The village of Maria and the Sierra María-Los Veléz Natural Park conservation area are within a short distance. 25 minutes to Puerto Lumbreras and 35 mins to the large town of Lorca and the Costa Blanca resort of Aguilas.

Local Activities & Sight Seeing:
Walking, cycling, trekking, golf, horse-riding, bird-watching,
Parque Natural de Sierra Maria-Velez.
Historic buildings, Caves, Aquapark, Beaches, Baza Lakes with sailing, fishing, thermal pool.
Granada - the Alhambra and a multitude of historic buildings, museums etc
The ancient hill-top town of Mojacar.

Airports: Murcia 65 mins, Almeria 80 mins, Alicante 100 mins

Accommodation:
Each apartment conversion is to a high standard, and the sale includes furnishings and white goods.
Each apartment has been totally and individually rewired and has an individual fire alarm.
Oil-fired central heating in 2 apartments
Satellite TV: 2.8m Sky Dish (with 8 connections)
Mains Electricity and Water
Telephone, WiFi and Broadband Internet Connection
New Eco Septic Tanks Installed (as per new government guidelines)

Outside:
Extensive external work has all been completed.
Boiler Room
Garage
3.5-metre wall surrounding patio and large terracing, palm and yucca trees
Communal Swimming pool 12m x 4m
9-hole Crazy Golf Course and Boules Pitch
Bread oven and barbeque
2 Large Courtyards with further terracing plus private terracing for each apartment
Low-maintenance gravelled areas
Car park for approx. 15 cars, with further parking areas.
Approx. 3000 metres of land with various fruit trees, almond, grapes, olives, shrubs etc.

CONVERSION:
6 Holiday Apartments, all with separate access
plus 2-bedroom detached Bungalow within the grounds
Apartments sleep 28 persons, not including owner's apartment for 4. The tourist board allows a sofa-bed per apartment which could increase the total capacity to 40.

* Apartment 1 Sleeps 4
Lounge 3.7m x 3.35m with balcony,
Kitchen/ Diner 4m x 3.5m
Family Bedroom 7.3m x 4.5m en-suite, sleeps 4
Bedroom 2 3.27m x 2.76m plus an adjoining family bathroom.

Apartment 2 Sleeps 4
Lounge 5.5m x 3.45m
Kitchen & Dining Room 4.4m x 4.4m
Bedroom 1 4.30m x 3.80m en-suite wetroom and balcony
Bedroom 2 3.80m x 3.40m with adjoining family bathroom

Apartment 3 Sleeps 5
Lounge 6.30m x 4.2m
Kitchen/Diner 4.2m x 3.1m
Family Bedroom 6.3m x 4m en-suite and balcony
Bedroom 2 4.40m x 3.00m en-suite with adjoining
Dressing Room
Toilet

Apartment 4 Sleeps 6
Lounge 6.2m x 3.7m
Kitchen 3.7m x 3.35m
Dining Room 6.3m x 4.2m
Bedroom 1 6.6m x 4.2m en-suite
Bedroom 2 6m x 4.2m en-suite
Toilet

Apartment 5 Sleeps 5
Lounge 6.0m x 3.7m
Kitchen/Diner 5.8m x 3.8m
Bedroom 1 3.80m x 2.50m en-suite
Bedroom 2 3.80m x 2.50m en-suite with adjoining
Bedroom 3 3.70m x 2.30m

* Apartment 6 Sleeps 4
Lounge/Dining Room 6.05 x 4.50m
Kitchen 4.50 x 2.00m
Bedroom 1 5.20 x 4.50m + en-suite
Bedroom 2 4.50 x 4.00m + en-suite
Toilet

Bungalow / Apartment 7 Sleeps 4
Kitchen/Diner/Lounge 7.7m x 5.4m
Bedroom 1 3.6m x 3.0m en-suite
Bedroom 2 3.9m x 3.1m en-suite
Toilet.
Can't find what you're looking for? Please click here to register